The Binney Family
The Binney family are long-time residents of the Northern Rivers district with previous generations settling in the area during the early 1900s. With strong family connections and local understanding and knowledge of the area, we can assist families prepare a meaningful funeral tribute for their loved one.
We feel privileged to be entrusted in caring for you in your time of grief and extend all our family values and services to you and your family at your time of need. We trust the comfort and care extended by dealing with a local respected family leaves you with a beautiful lasting memory of your loved one through the individually tailored celebration of their life.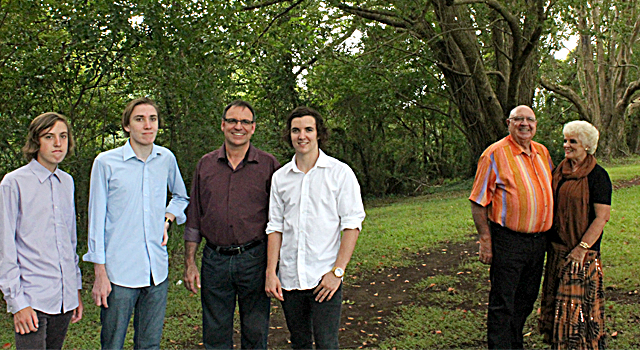 Warwick Binney

Warwick Binney grew up on the Northern Rivers living most of his life in Lismore. For the past 25 years Warwick has had an association with the funeral industry and in more recent years grown a passion for funeral service. Warwick completed all aspects of the funeral industry training with well-respected funeral service trainers and providers from New South Wales and Queensland.
Binney Family Funerals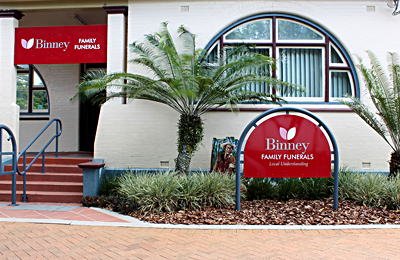 Binney Family Funerals are the only locally owned and operated funeral home in Lismore, servicing Lismore, Ballina and the Richmond Valley local government areas. We tailor meaningful funerals and show understanding for the sensitivities of families in the Northern Rivers area.
We are conveniently located at 55 Magellan Street Lismore. Ample onsite parking is provided at the rear of the premises accessed from the northern end of the Barney Shearman carpark entering from Carrington Street. We are in close proximity cafes, florists, gift shops and other retail and service providers located in the heart of Lismore, allowing families to complete any necessary business using our premises as a meeting place and retreat.
Our registered premises is screened by trees and shrubs in the heritage precinct of Lismore, emanating a calming environment allowing families to create a suitably fitting tribute for their loved one. Our facilities include arrangement rooms, coffin and casket displays, viewing chapel, and administration offices along with all other facilities to care for your loved one. Our fleet of modern funeral vehicles are also kept on the premises.
We welcome you to come and meet with one of three generations of Binney Family staff to gain an understanding of the funeral process.
It is our privilege to be part of your family.